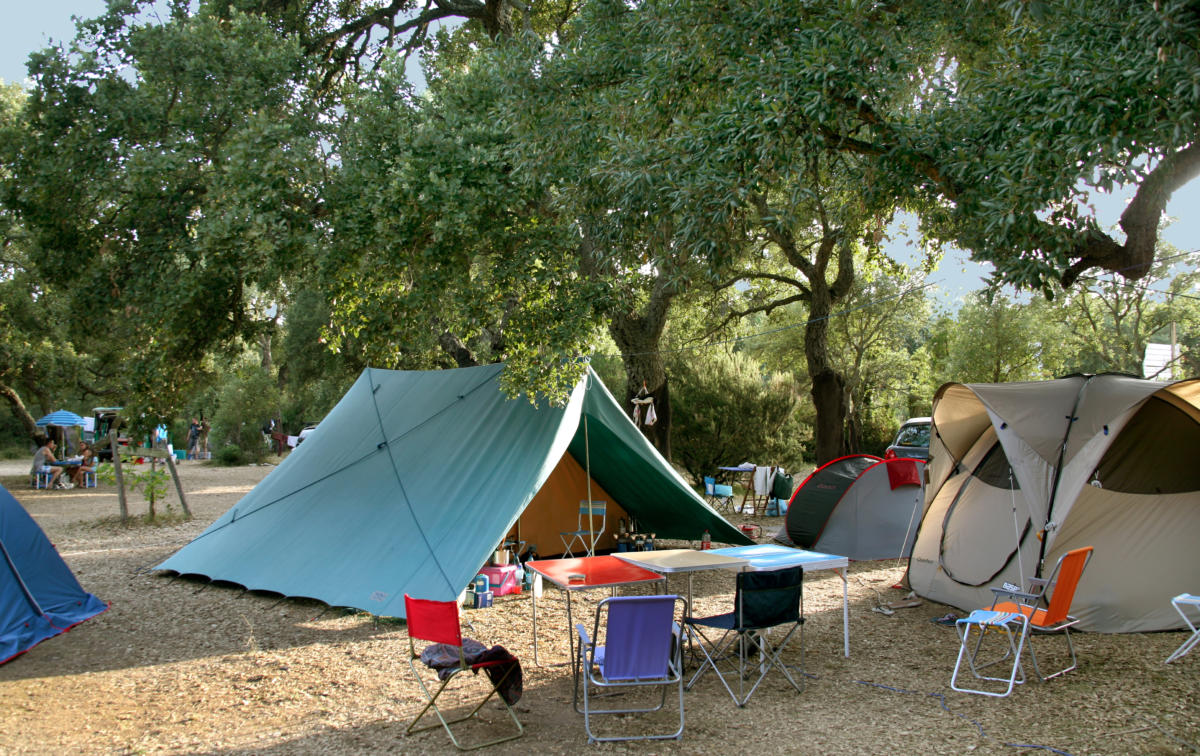 Our locations
of camping in Porto Vecchio
The camping Ü Stabiacciu in South Corsica, proposes you to the renting of about 75 camping places. Set up your tent in the heart of the wilderness in our 4.5 hectare campsite. The pitches are planted with cork oak, eucalyptus and pine trees. They are also dressed by plans of myrtle and arbutus.
Enjoy the Corsican nature and the change of scenery to recharge your batteries and spend a heavenly stay near Santa Giulia!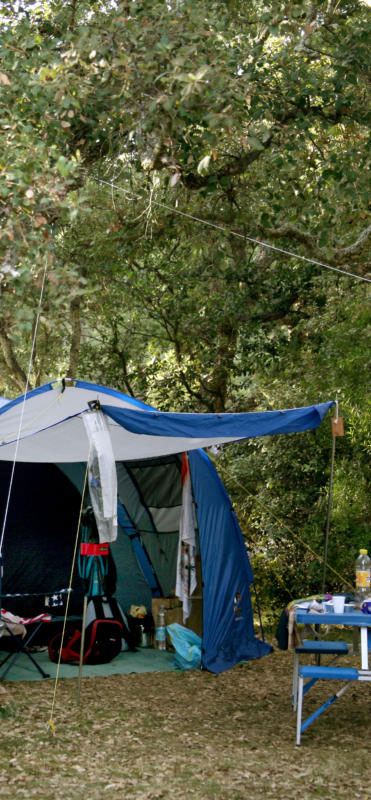 The services
of the camping Ü Stabiacciu
When you stay at the Ü Stabiacciu campsite in Porto Vecchio, you will benefit from comfort and quality services.
You will have the possibility to rent refrigerator lockers (5,20€/day), tables (1€/day) and chairs (0.50€/day). By reserving a site, you will also have access to the sanitary block, the collective barbecues and the electrical terminals spread out on the site. Ü Stabiacciu has a laundry with washing machine, dryer and ironing facilities. In the morning, don't hesitate to drop by the bread and pastry shop.
Visitors are not accepted
dogs on leash allowed
Electricity terminals
BBQ – bread
Collective barbecues, bread sales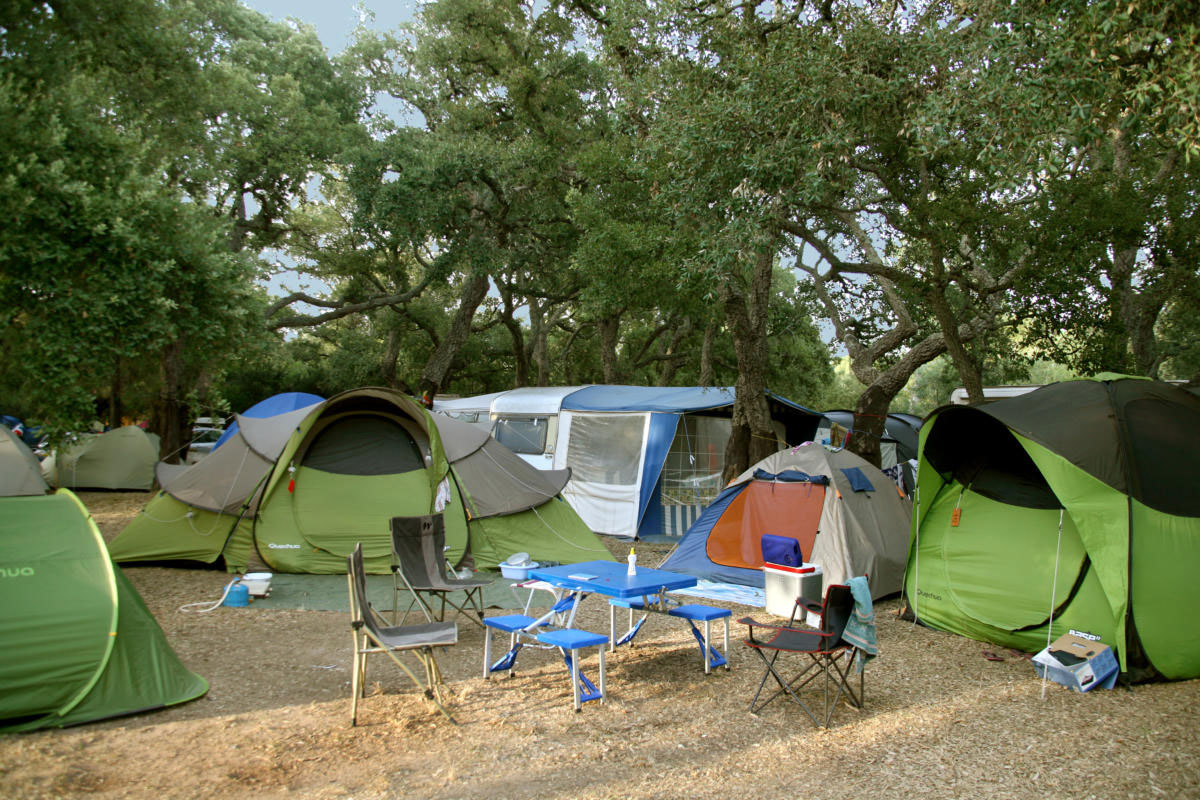 Staying on a site
at the camping Ü Stabiacciu
You are interested in one of our pitches ? Meet us at the campsite Ü Stabiacciu ! We do not take reservations for camping pitches.
The rates
Tourist tax: 0,40 €/day/person
Electricity : 3,80
Fixed price for emptying / filling up with water for motor homes at 5€ (only for one night stays)
Count 2,20€ for a dog
See the rates in more detail
All vehicles are counted, except bicycles
| | | | |
| --- | --- | --- | --- |
| | From April 9 to June 30 | From July 1st to July 17th | |
| | From September 1st to November 5th | From August 22 to August 31 | From July 18 to August 21 |
| Adult (11 years and older) | 6,40 € | 7,50 € | 8,80 € |
| Children (2 to 10 years old) | 3,60 € | 4,30 € | 4,80 € |
| Small and medium tent | 3,50 € | 3,80 € | 4,20 € |
| Large tent | 4,00 € | 4,60 € | 5,00 € |
| Auvent/gazebo/hamac | 2,50 € | 2,50 € | 2,50 € |
| Sleeper car | 3,50 € | 4,00 € | 4,50 € |
| Caravan/Carello-tenda | 4,00 € | 4,60 € | 5,00 € |
| Van/Minibus/Van | 4,00 € | 4,60 € | 5,00 € |
| Car+Maggiolina | 4,00 € | 4,60 € | 5,00 € |
| Motorhome/Truck/Van | 6,20 € | 7,70 € | 8,10 € |
| Car | 2,40 € | 2,90 € | 3,50 € |
| Quad | 2,20 € | 2,50 € | 3,00 € |
| Motorcycle | 2,00 € | 2,20 € | 2,70 € |
| Trailer | 2,50 € | 2,50 € | 2,50 € |
| Electricity | 3,90 € | 3,90 € | 3,90 € |
| Dog | 2,20 € | 2,20 € | 2,20 € |
| Tourist tax | 0,40€/day/person | 0,40€/day/person | 0,40€/day/person |