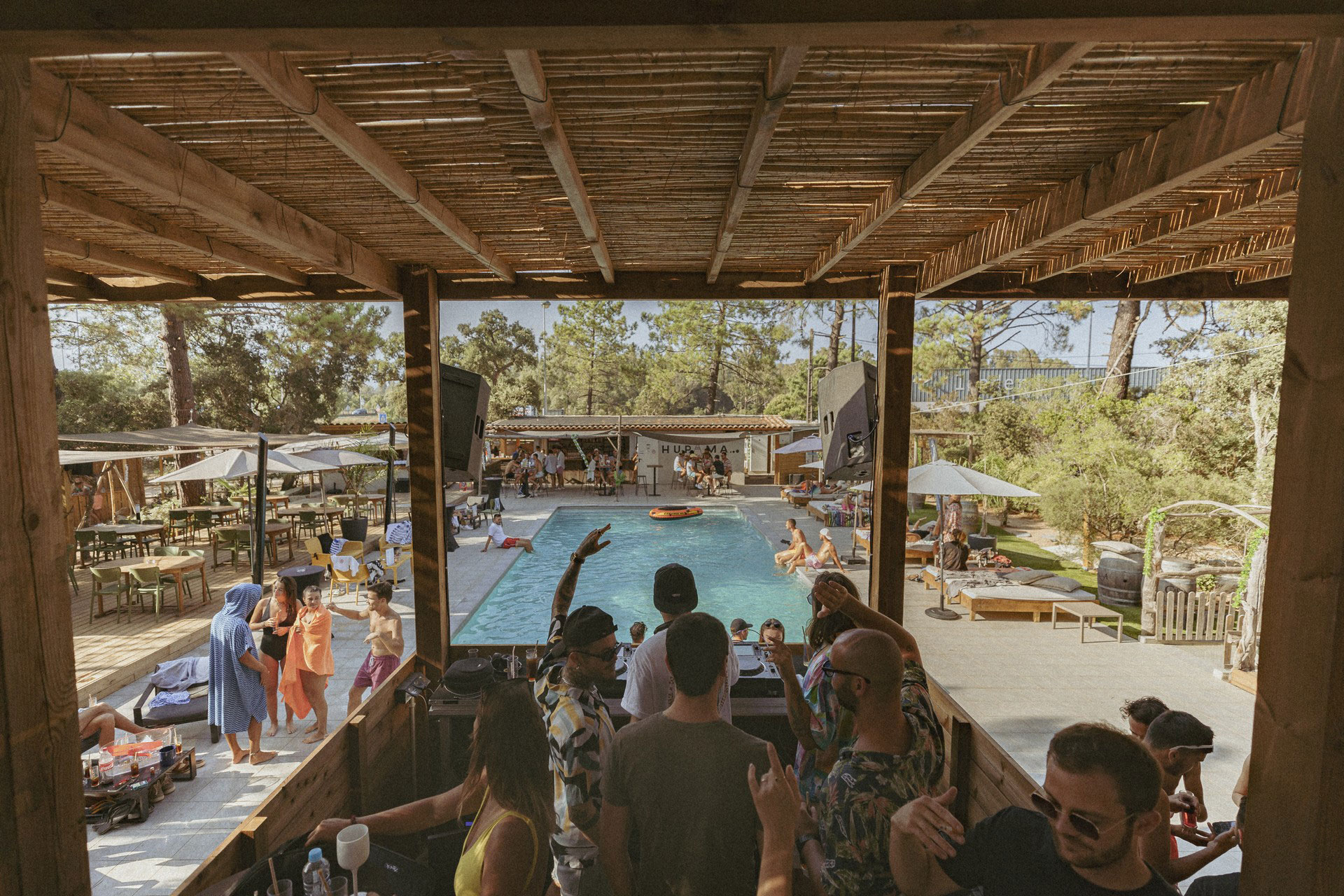 SEPTEMBER DISCOUNT until September, 30th
-10% OFF ON SHORT STAYS IN CHALETS
-15% OFF ON A CHALET WEEK RENTAL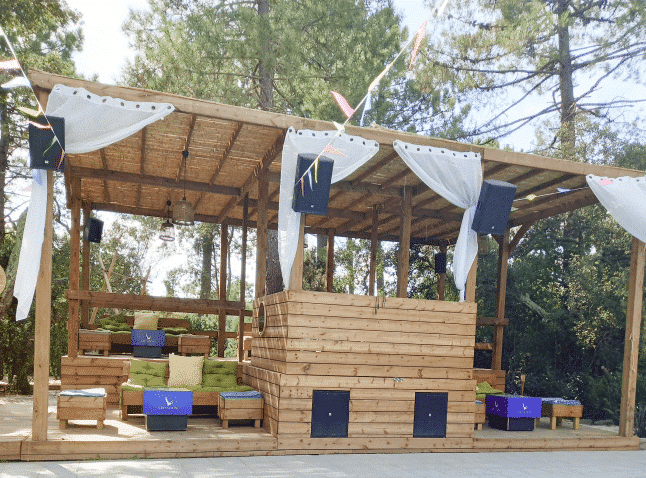 Welcome to Corsica
at the camping Ü Stabiacciu
Located at the southern exit of Porto-Vecchio on an area of 4.5h, 2km from the town centre and 2.5km from the port, 5km (5min by car) from Santa Giulia beach and 10km from the Palombaggia beach, the Ü Stabiacciu campsite offers you an idyllic holiday setting: entertainment, DJ set, pool party, themed evenings, barbecues in a setting in the heart of nature. The geographical location of the campsite allows you to access a wide range of activities nearby: jet skiing, water skiing and cinema, sea walks, windsurfing, horse riding school, scuba diving, Luna-Park, discotheque…
IMPORTANT Historically, Porto-Vecchio, ancient city of salt, is rather marshy. The numerous ponds along the coast, as well as the mouth of the Stabiacciu River and the old salt marshes make that throughout our region and during the summer season, arrive our dear friends mosquitoes (especially at nightfall)…… So think about providing good body repellent sprays, soothing creams and coils so you won't be caught off guard when you arrive. Do not hesitate to contact us, we can advise you effective products (not all are).

Camping in Porto Vecchio
with bars and restaurants
At the entrance of the campsite, a bar/restaurant area welcomes you with your family or friends. There are organized convivial evenings, guitar, karaoke, etc. This is also where you will find your breakfast, if you wish!
In the middle of pines and cork oaks, the aquatic space comes to life. HUPAMA 's pool measures 14m by 6m, and is solar heated in the low season. This space was designed to be a welcoming place, suitable for both quiet afternoons and wild evenings.
Autour de la piscine, vous pourrez profiter de nombreux petits salons et transats, et d'un restaurant-bar-grill pour profiter de la fraicheur de l'espace aquatique à tout instant de la journée, un cocktail à la main.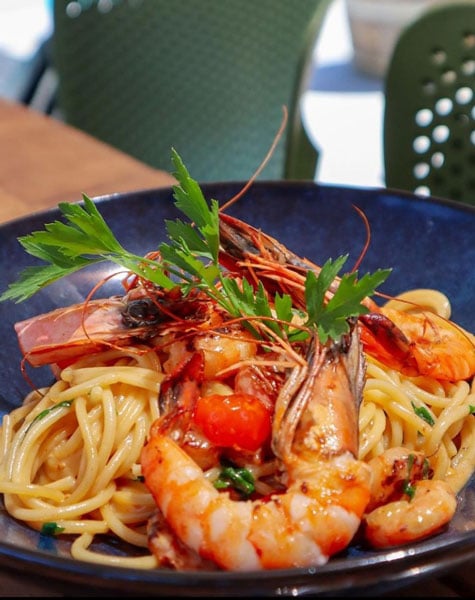 Festivepool
with musical entertainment
pool party – prohibited to minors
Wednesday and Sunday afternoons in high season
musicalevenings
With band or DJ
Au cœur du camping à Porto Vecchio, Ü Stabiacciu, retrouvez HUPAMA, l'espace festif du camping. In the evening and some afternoons in high season, the atmosphere changes: it's time to party! A stage in front of the pool hosts DJs and bands of the moment. Find all types of entertainment throughout your stay: DJ Sets, concerts, pool parties, theme parties…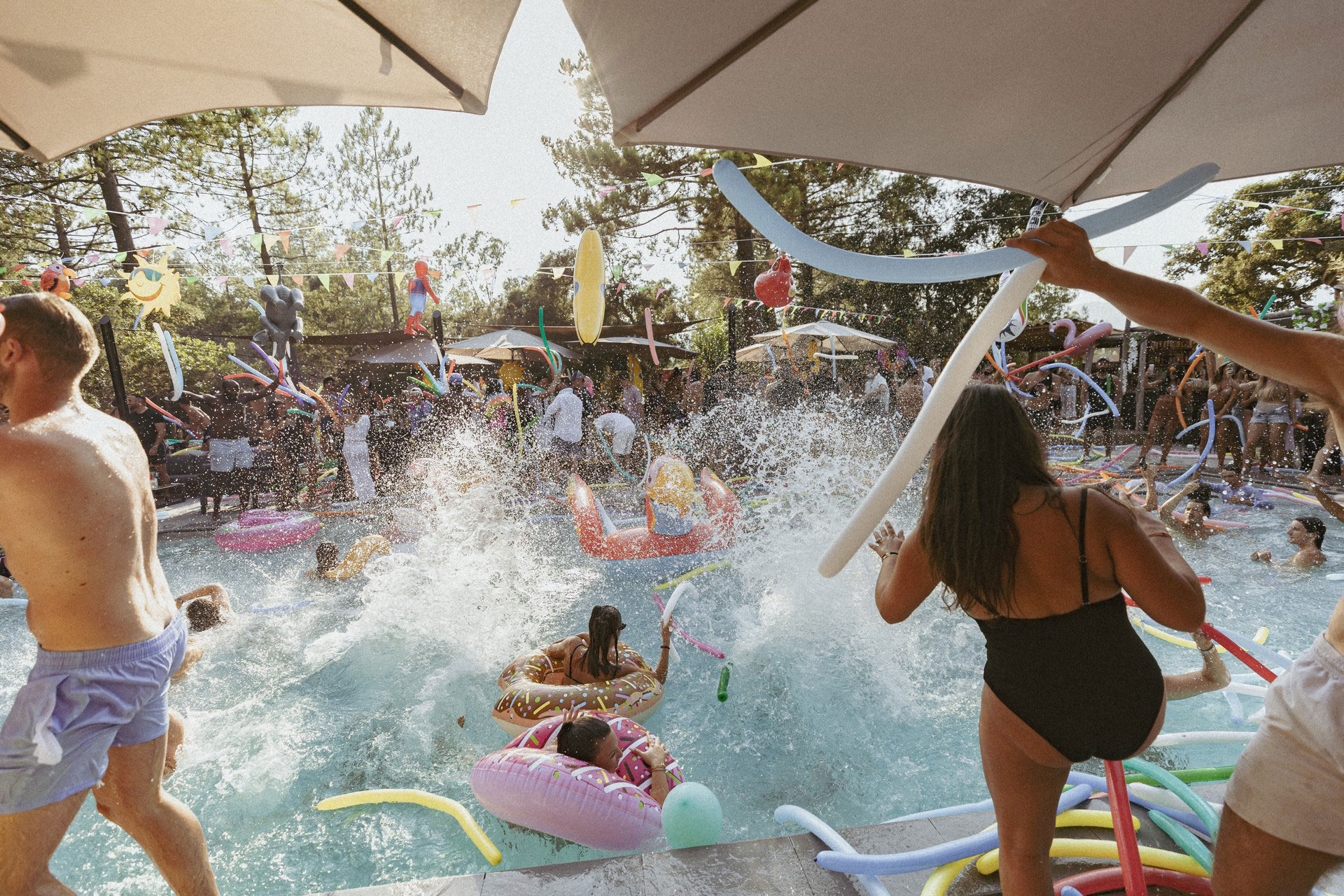 Our accommodations
Book your stay at the campsite in Porto Vecchio in southern Corsica to make the most of the region and its unmissable beaches, but also of the services offered by Ü Stabiacciu.
Would you rather sleep under a roof than under a tent? Discover our different chalets equipped and adapted to all types of stays, whether you come as a couple, with friends or alone.
Our Pitches
of camping in Porto Vecchio
Our pitches are there for you to enjoy a vacation in the nature. Our sites are very wooded and offer a special intimate setting.
Possibility to book a pitch for a minimum stay of one week, and from mid-June to mid-September
ON THE SPOT: Cash, Credit card (Visa or Mastercard)
ONLINE BOOKINGCredit card (Visa or Mastercard, possibility of payment in 3X without fees, as long as the last payment is made 1 month before arrival)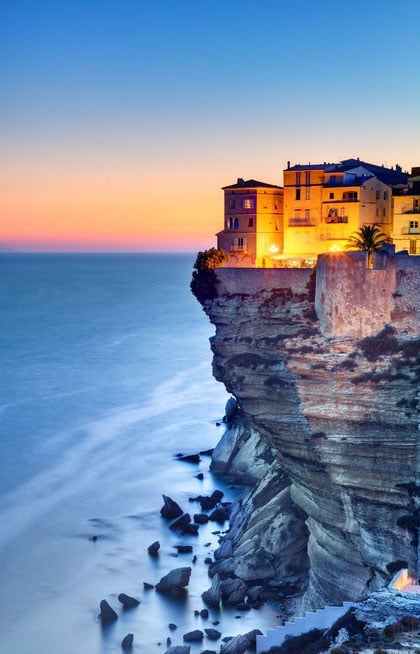 Discover the wonders
of South Corsica
Discover the surroundings of our campsite in Porto Vechio and the beautiful region of South Corsica during your stay at Ü Stabiacciu. Between two days relaxing or partying in HUPAMA, take a break and go on an adventure on the island of beauty to discover its beautiful landscapes. Discover the surroundings of our campsite in Porto Vechio and the beautiful region of South Corsica during your stay at Ü Stabiacciu. Want to try new activities? Try jet skiing, water skiing or scuba diving.