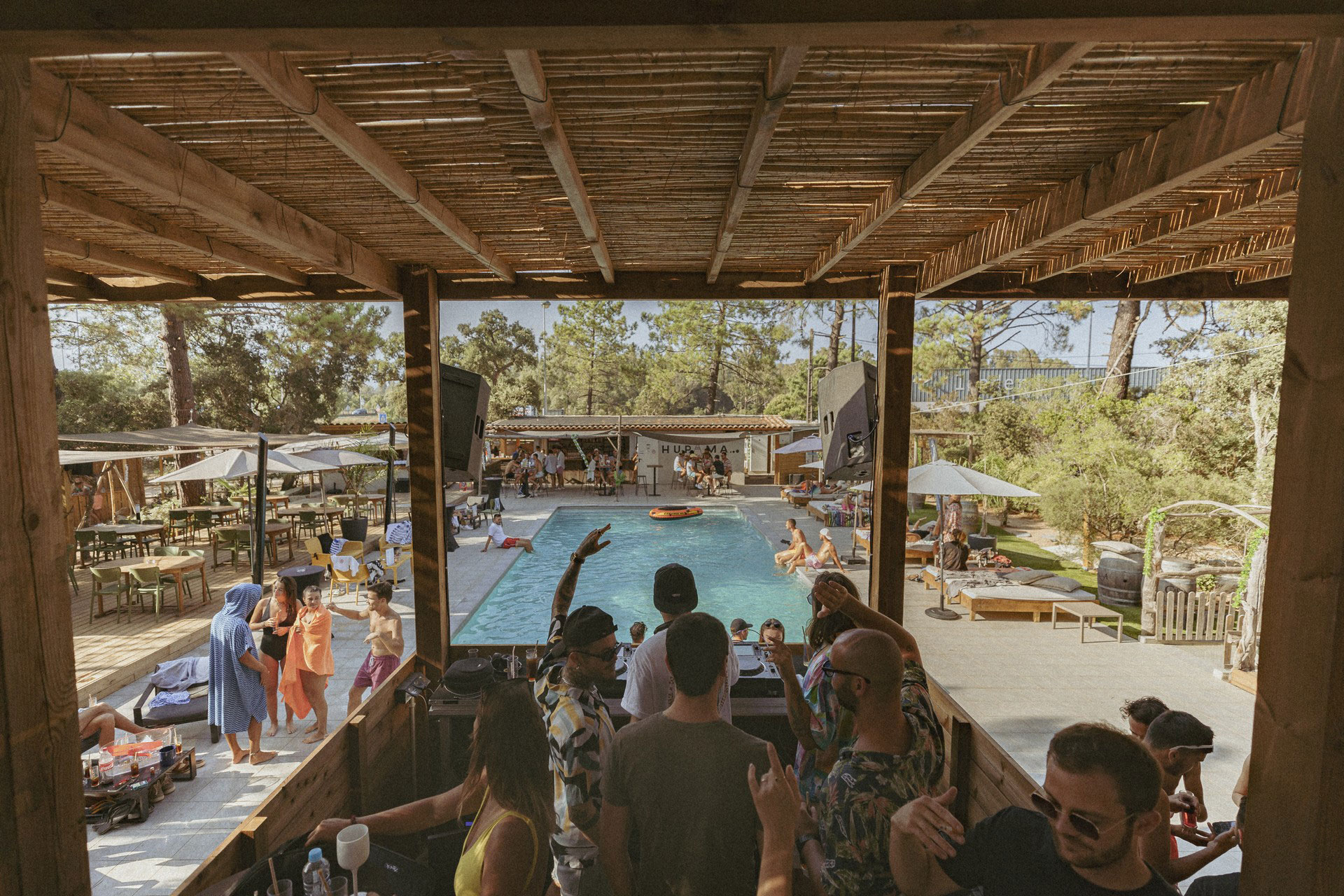 Discover Hupama
the camping pool
Located at the southern exit of Porto-Vecchio, the festive campsite in southern Corsica, Ü Stabiacciu, has a large aquatic area that will enhance your holidays: dive into the HUPAMA club world
HUPAMA is equipped with a 14mx6m swimming pool, solar heated in low season. The pool is at the heart of a space dedicated to celebration and conviviality. Around it, there is a restaurant-grill & bar, a stage dedicated to DJ Sets and concerts, various small lounges and deck chairs. This will guarantee you a good time on a campsite in Porto Vecchio with a swimming pool, under the sun of the island of beauty!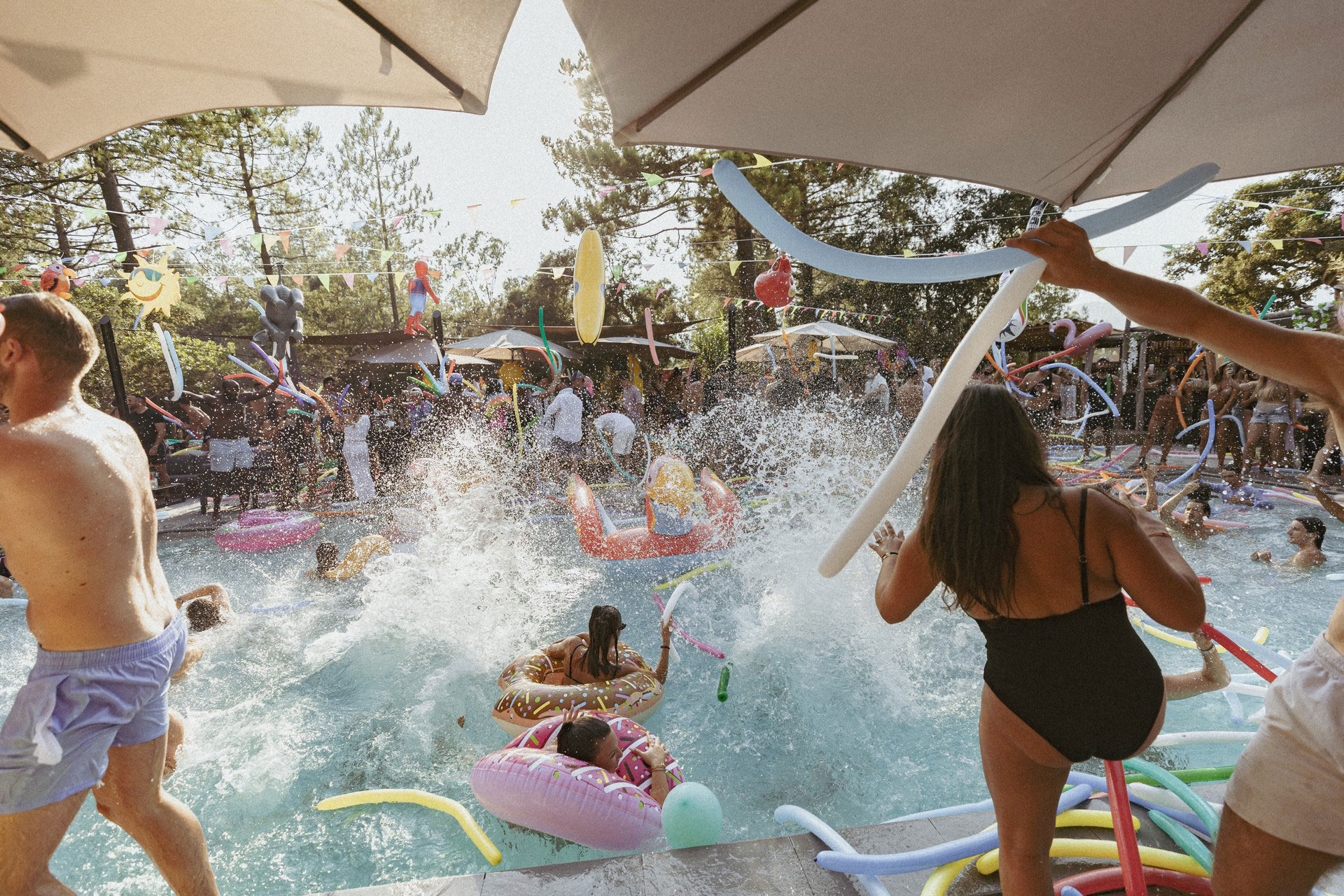 Poolarea
with bar and restaurant
The festive campsite of Porto Vecchio Ü Stabiacciu invites you to relax by its swimming pool in the middle of the pines. Disconnect for a moment, listening to the sound of lapping water with a cocktail or ice cream in hand. Lie down on one of our many deckchairs, and let the Corsican sun perfect your tan. Regarding the use of beds, compulsory consumption.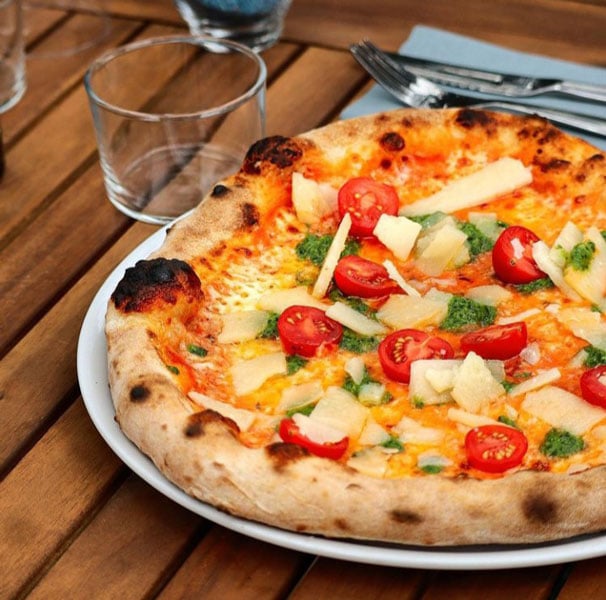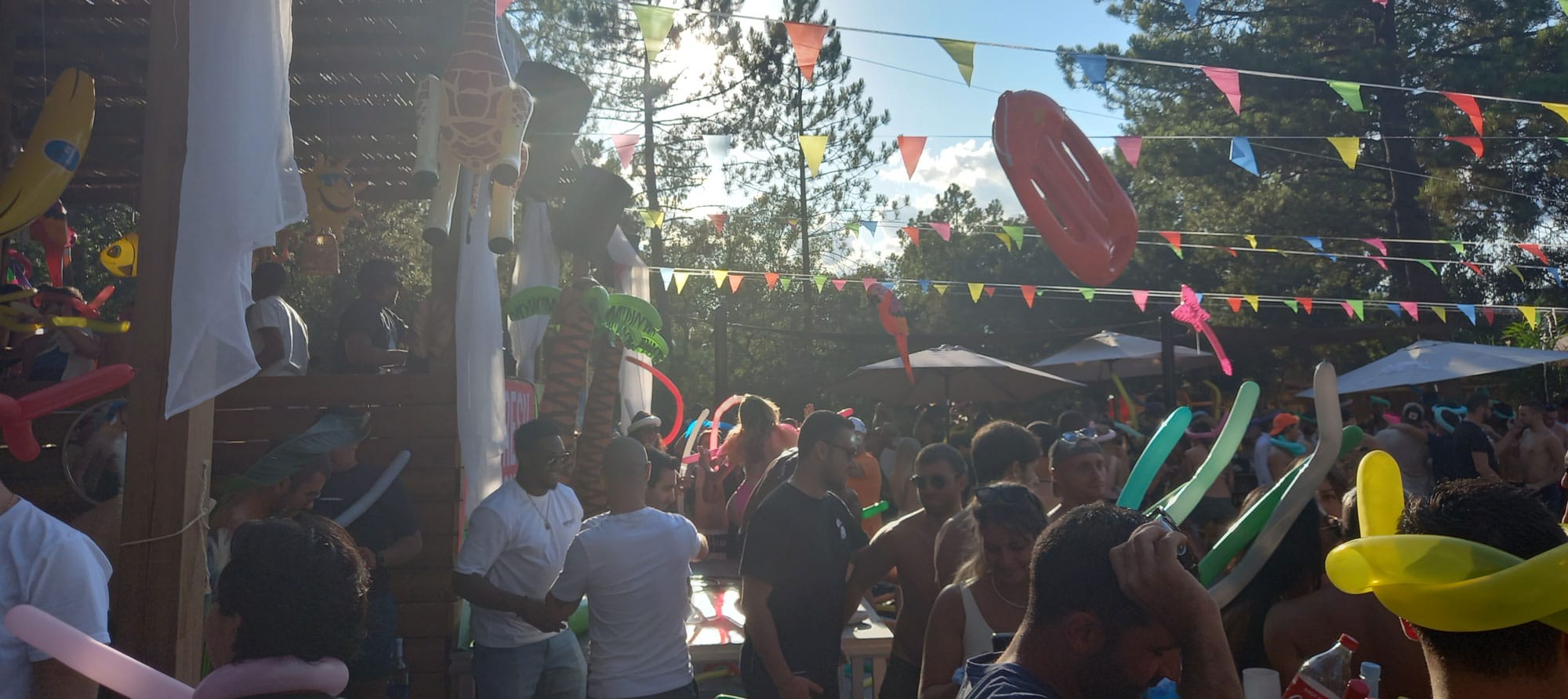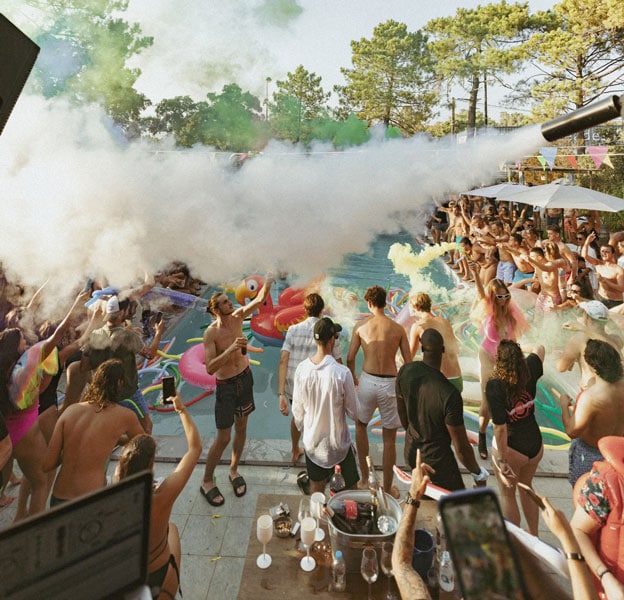 Clubatmosphere
insured, at HUPAMA
IMPORTANT: Minors are not allowed at the pool parties.
The summer season has arrived and it's time to enjoy the sun and the warm summer evenings. Do you want to dance all night? Come and live in the moment, and just enjoy your stay, with your friends or family, in a campsite in Porto Vecchio with swimming pool.
The HUPAMA area of the Ü Stabiacciu campsite is there to satisfy your desire for a festive holiday in southern Corsica! Throughout your stay at the campsite in Porto Vecchio, and even if you are just passing through, you are welcome!
HUPAMA organizes theme parties (80's, 90's..), DJ Sets, concerts and pool parties. Entertainment takes place on certain evenings, but also on Wednesday afternoons (in high season) and Sunday afternoons
You can also relax with one of our delicious cocktails or smoothies
The evenings are open to guests but also to the public outside the campsite.
Camping in Porto Vecchio with swimmingpool,
in South Corsica
Looking for a lively and festive campsite in Southern Corsica? The campsite's water park is full of culinary experiences and entertainment. Enjoy the restaurant-grill and bar in the party area, with swimming pool, of your campsite in Porto Vecchio. Enjoy a barbecue and a drink while listening to live music. Immerse yourself in a spellbinding musical experience that you won't soon forget. Local and international artists perform in Porto Vecchio, transporting you into an electrifying atmosphere. Don't miss these privileged moments, between swimming, music and gastronomy, which add a touch of magic to your holidays in South Corsica.
But don't limit yourself to the HUPAMA area! You can also take part in other, equally exciting activities outside the area, where the atmosphere is great. Situated near the beautiful Palombaggia beach, make the most of your stay on a campsite with a swimming pool in Porto Vecchio to explore southern Corsica. Renowned for its crystal-clear waters, Palombaggia beach offers a dream setting for idleness under the Corsican sun. After a moment of relaxation, discover the marine world by trying your hand at snorkelling or simply swimming. Whether you are looking for a lively evening with friends, or a getaway that is out of the ordinary, the town of Porto Vecchio, in southern Corsica, has everything to meet your expectations.