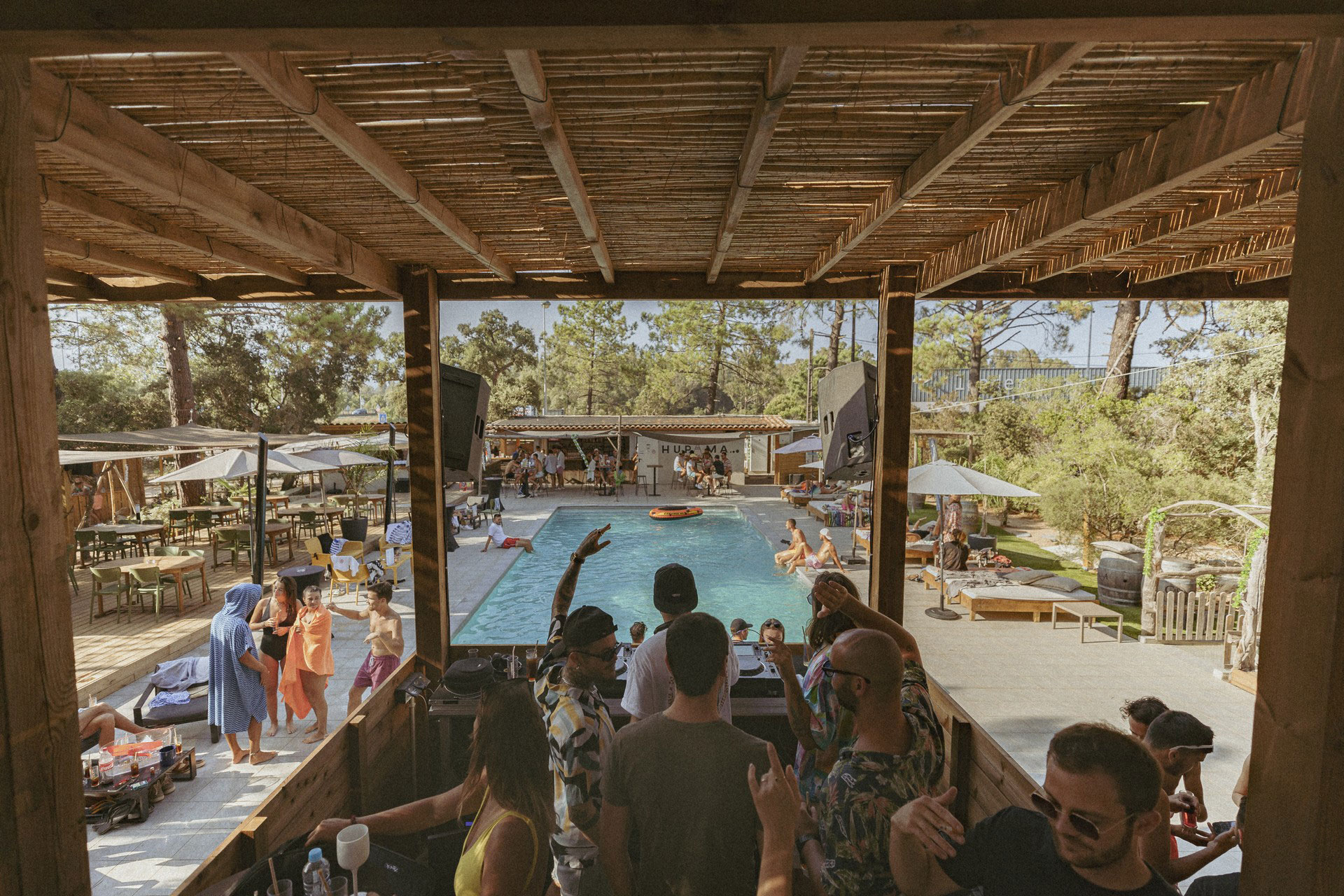 Discover Hupama
the camping pool
Located at the southern exit of Porto-Vecchio, the festive campsite Ü Stabiacciu has a large festive aquatic space: dive into the HUPAMA club world.
HUPAMA is equipped with a 14mx6m swimming pool, solar heated in low season. The pool is at the heart of a space dedicated to festivities and conviviality: around it are arranged a restaurant-grill & bar, a stage dedicated to DJ Sets and concerts, various small lounges and deck chairs.
A varied program is offered throughout the year, in the evenings as well as in the afternoons and on Sundays during the high season. Pool games are held on Wednesday and Sunday afternoons.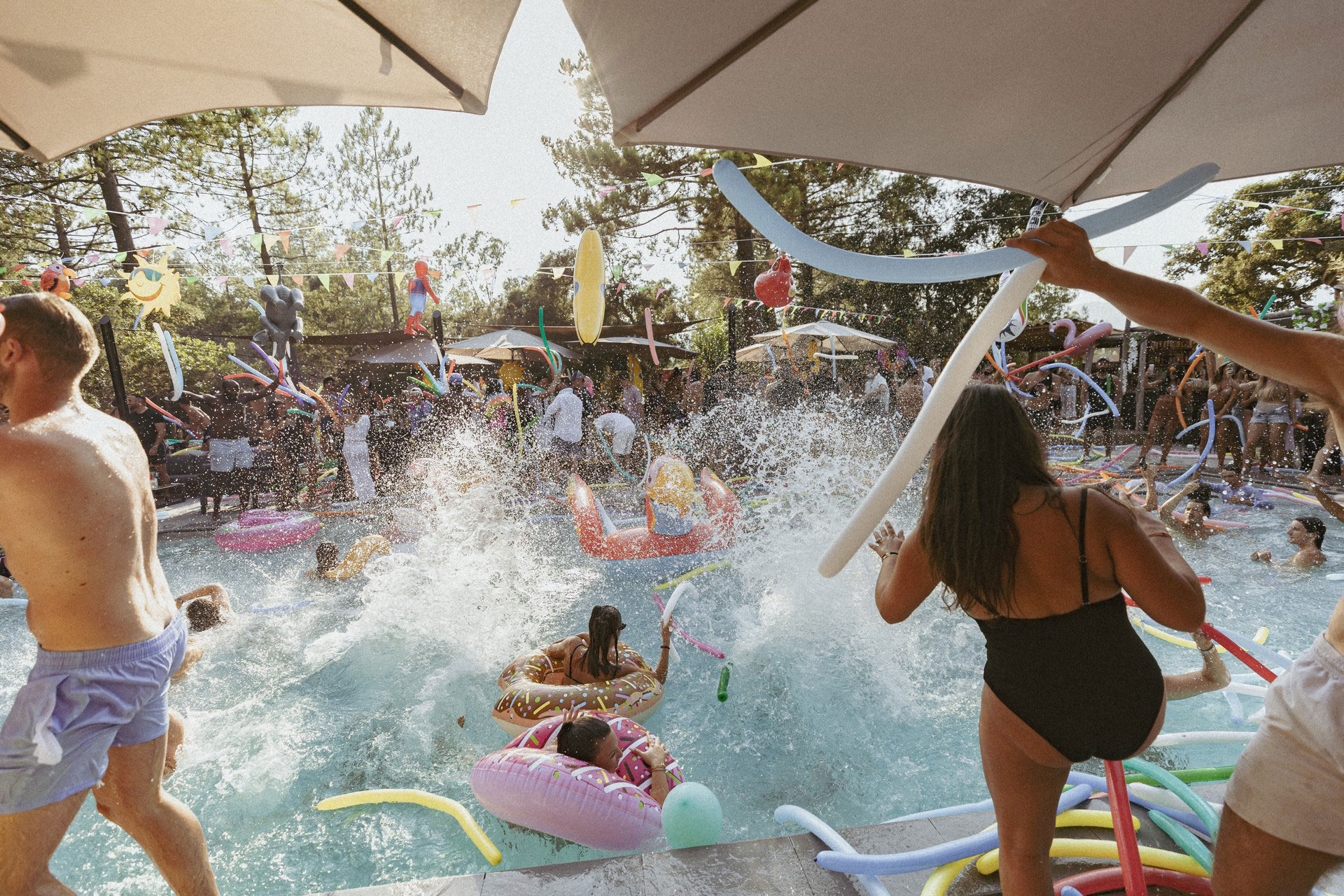 Poolarea
with bar and restaurant
The festive campsite of Porto Vecchio Ü Stabiacciu invites you to relax by its swimming pool in the middle of the pines. Disconnect for a moment, listening to the sound of lapping water with a cocktail or ice cream in hand. Lie down on one of our many deckchairs, and let the Corsican sun perfect your tan. Regarding the use of beds, compulsory consumption.
Once the night falls, a complete change of atmosphere around the pool: the DJs take their place, it's the beginning of the festivities and unforgettable evenings!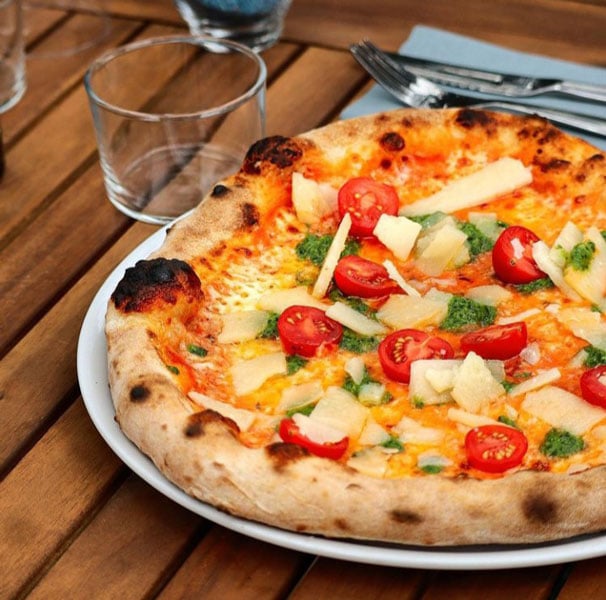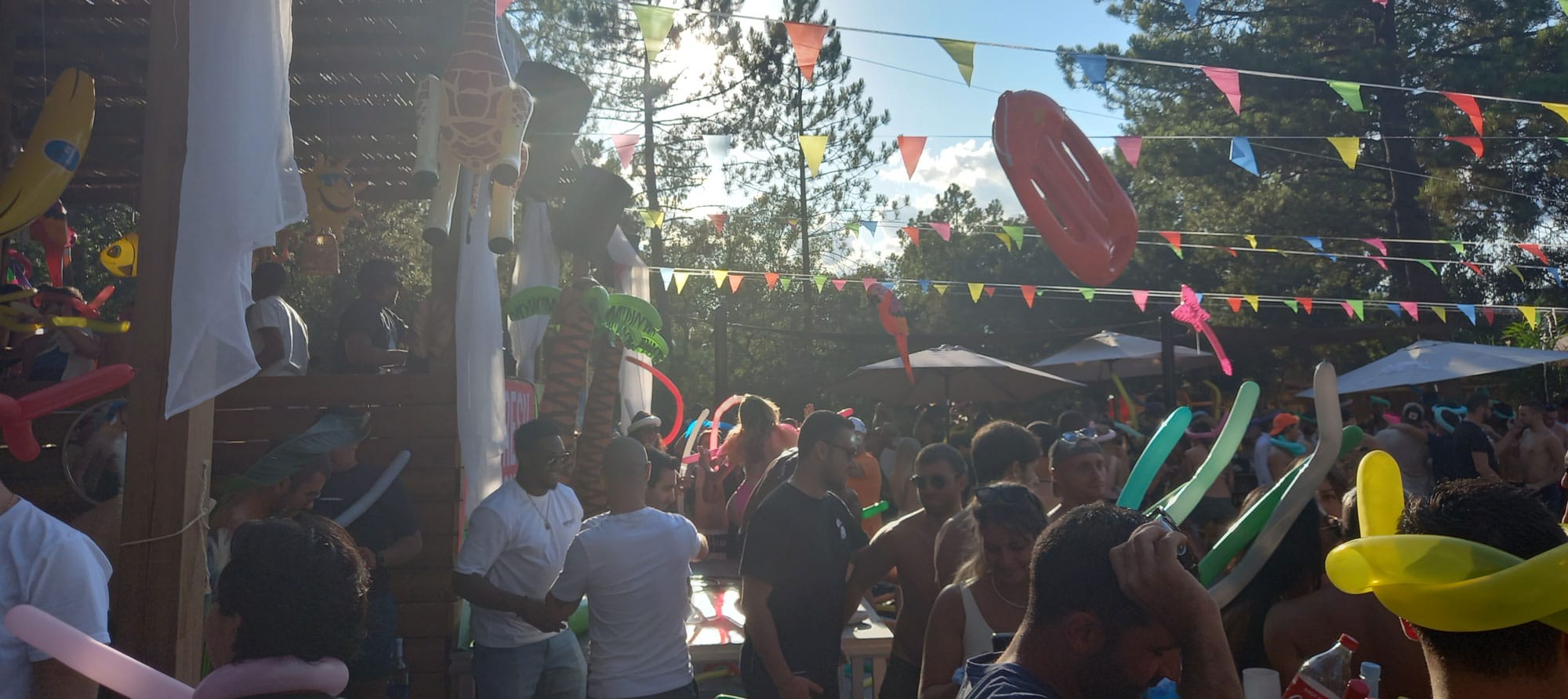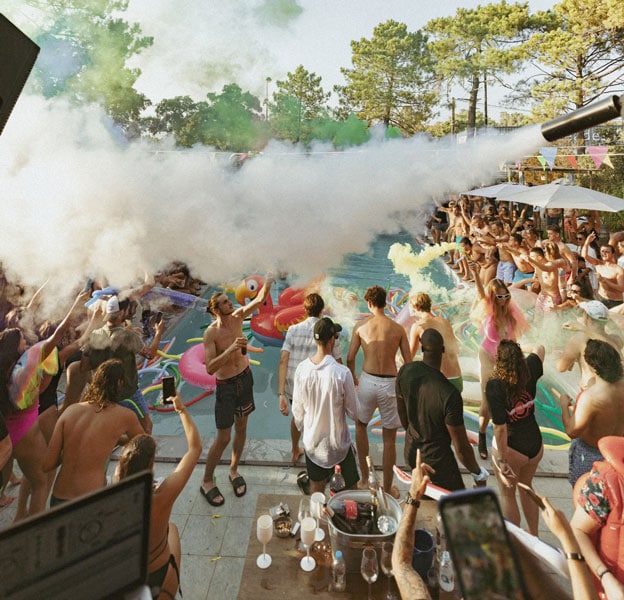 Clubatmosphere
insured, at HUPAMA
IMPORTANT: Minors are not allowed at the pool parties.
The summer season has arrived and it's time to enjoy the sun and the warm summer evenings. Do you want to dance all night? Live in the moment and just enjoy your stay with your friends or family?
The HUPAMA space of the camping Ü Stabiacciu is there to satisfy your desires! Throughout your stay, even if you are just passing through, you can be sure that there will be an evening that will fill you with joy.
HUPAMA organizes theme parties (80's, 90's..), DJ Sets, concerts and pool parties. The animations take place in the evening, but also in the afternoon and on Sundays in high season.
The evenings are open to guests but also to the public outside the campsite.
Festive camping in Porto Vecchio,
in South Corsica
Don't forget that there is a restaurant-grill and bar in this festive area. Enjoy a barbecue and a drink while listening to live music. You can also participate in other activities outside of the HUPAMA space. Discover South Corsica by staying at the festive camping Ü Stabiacciu.